by
mscraps
on Dec 18/14 at 01:00 in
Challenges
with
No Comments »

You can find a list of our weekly challenges and happenings, here.
11 DEC – 17 DEC Challenge #4 by twinsmomflor
I hope you play with me this week. Are you traveling somewhere for the holidays? I am my family lives 5 hours from us. We are always on the road for the holidays. This challenge is about traveling somewhere for the holidays. Journaling is a must ( I know, I am bad about doing that)… But its December let's see your adventures.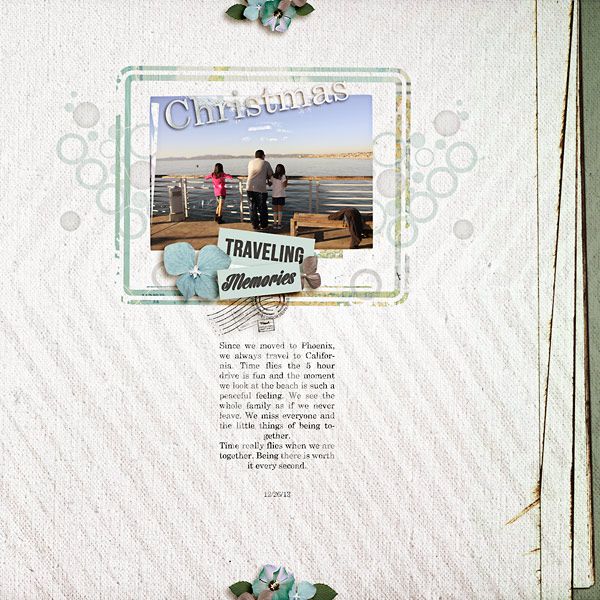 Layout by twinsmomflor.
Layout by StefanieS.
December 15 – 21 Weekly Challenge #5 by Fu-mom
Here, select the page from your own gallery
Let's remake with new KIT.
Rules are very simple.
"That the main photo, the arrangement of the paper is the same"
Fu-mom's BEFORE layout.
(I am really sorry but for some reason I am unable to get her after layout to load at this time, so please visit the forum post for full details.)