by
mscraps
on May 20/15 at 17:00 in
Challenges
with
No Comments »

Play along with our monthly challenges, you can earn points and win a guest Creative Team spot for a month!
Welcome to the May Scraplift Challenge by Vissarah
For this challenge, you have got to scraplift a layout that I've chosen from our gallery. The layout does not have to be an exact copy, just let it inspire you and see what you end up with.
Here's the layout that I have chosen: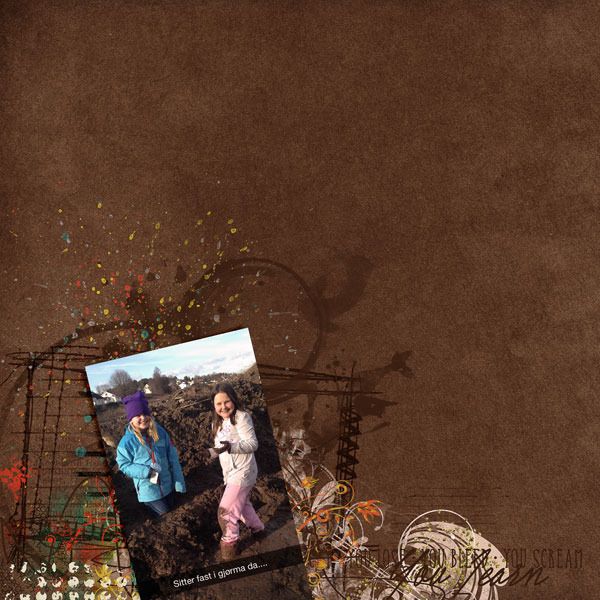 Layout by Vissarah.
Layout by chigirl.
Welcome to the May Random Challenge by danesa
This month's theme: "In Stitches." Journal about a moment in life when you were "in stitches." It could be literally or figuratively. You need to use a stitching element on your page.
Here are some ideas to get you started.
Literally: Stitches from cut wounds, surgery, etc.
Sewing, knitting, cross-stitching, embroidery, etc.
Figuratively: Laughing uncontrollably, as in laughing so hard you get a "stitch" (pain) in your side.
"Stitch in time saves nine" … a time when you solved a problem right away so
it didn't become a bigger problem later.
Have fun and don't forget you need to journal and use a stitching element on your page.
France led us to this wonderful "Digital Stitching" tutorial by Suzie. If you'd like to make your own stitching, check out this tutorial.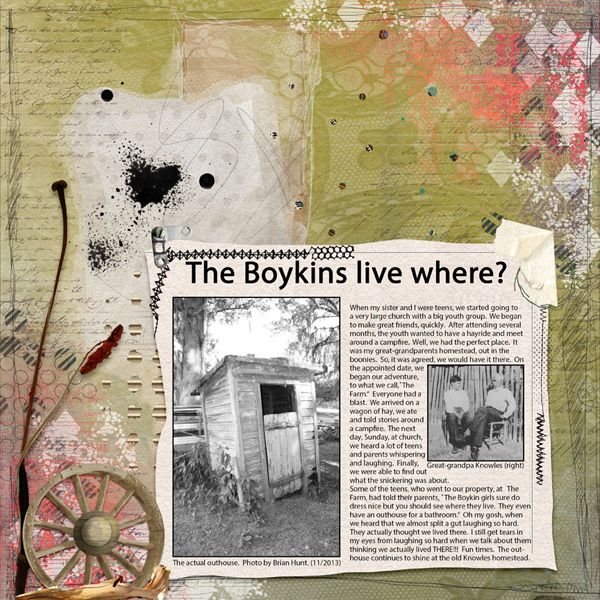 Layout by danesa.
Layout by mimisgirl.